Winter Squash Soup with Pepitas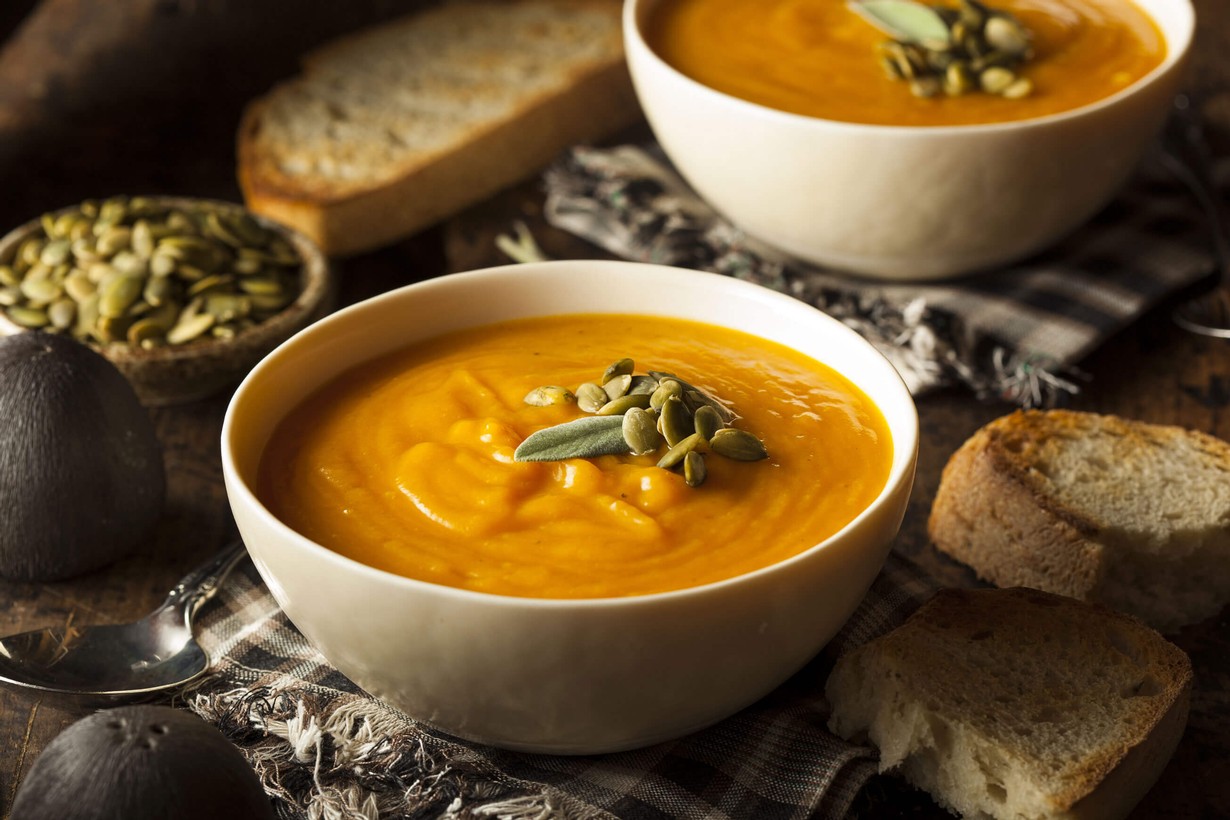 Recipe Date:
April 27, 2020
Measurements:
Imperial (US)
Ingredients
2 pumpkins or butternut squash
1 large yellow onion
6 cloves of garlic
1 stick of butter
6 ozs bourbon or whiskey
1 cup roasted pumpkin seeds
Directions
Preheat oven to 350 degrees.
Cut the top and bottom off of butternut squash or pumpkin, then cut in half lengthwise. Discard all seeds and season flesh side with salt and pepper. Roast in oven, flesh side down, until soft and slightly caramelized (about 30-45 minutes).
While squash is roasting, slice onions and garlic and sauté until golden. Deglaze pan with bourbon and set aside.
Once squash is done cooking let cool for 10 minutes. Peel or scoop all flesh away. Add half of squash and half of onion garlic mixture to blender and blend on high until smooth. Add wa-ter if needed to get mixture blending.Once mixture is blending add half of butter and allow to incorporate.
Strain through a fine mesh strainer and season with salt and pepper to taste. Repeat process until gone. Garnish with roasted pumpkin seeds and serve.
presented by Chef John Menges