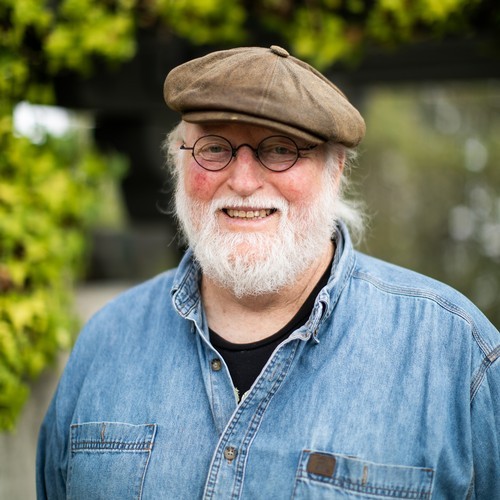 John Munch
co-owner, wine herd, plenipotentiary & elliptical pontificator
The origins of Le Cuvier's original winemaker & co-owner harken to another land & time. While out crabbing, the Chupete Indians of Costa Rica found Munch, a toothless toddler, amongst mosquitoes & mangrove roots in the littoral swamps of the Caribbean coast. The particulars of his birth & lineage remain unclear. In his formative years, it is said, Munch was taken from the Chupete tribe by a missionary dragline operator & his wife, & variously educated in secular & missionary schools throughout Central America. He ultimately completed his education in California, where he almost acquired a post-graduate degree in early West-Saxon poetry.
Munch has gained a fine reputation as founder & winemaker of several failed winery operations in the Paso Robles area, & with partner Mary Fox, he now persists in running Le Cuvier winery. As Wine Herd, Munch sees his role as shepherd to the "feral beasties" that accompany the finest fruit from the finest vineyard into the winery, allowing grapes to interact and ferment in their own natural state, free of intervention from such effete constructs as commercial strains of yeast. Providing the right musical sound track to enhance this ideal environment appears to be his only useful contribution to the winemaking process.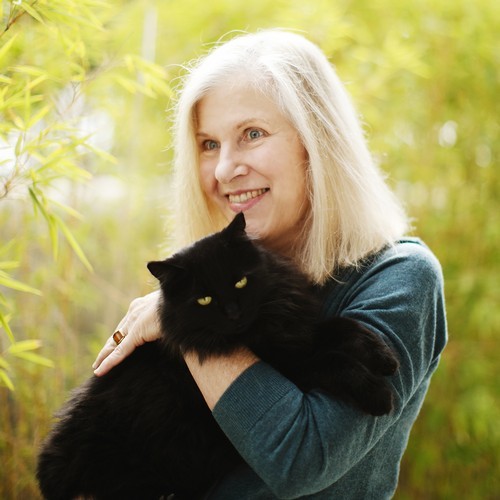 Mary Fox
co-owner, doctor of organizational psychology, president/CEO, & omnipotent organizer
Mary was researching the possibility of investing in vineyard property on California's Central Coast in 2000 when she serendipitously engaged Munch as consultant for her project. She soon became entrapped by the glamour & deeply refined complexity of the Le Cuvier operation, & shortly thereafter joined Munch as an equal partner in the winery. In addition to her considerable professional skills, Dr. Fox also brought much needed cash to the partnership. She appears to have found a life project in her new association, where she now applies all her energies in an attempt to create organizational order.
Favorite Variety: Depends on the food.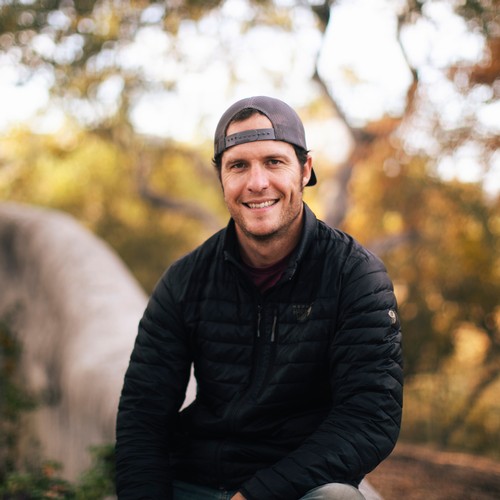 Clay Selkirk
head winemaker & all-around cowboy
Clay joined Le Cuvier in February 2013. He comes from winemaking stock - his family owns & operates Cayucos Cellars, where Clay toiled in all aspects of the business before we lured him to our hilltop winery. He is uniquely familiar with Le Cuvier wines, as the Selkirks engage in similar winemaking practices at Cayucos Cellars - wild yeast fermentation & extended barrel aging, most notably. In addition to managing cellar operations, Clay often represents Le Cuvier at events, does the vast majority of our manual labor, and provides lots of feedback on our food pairing creations. He really likes that part of the job.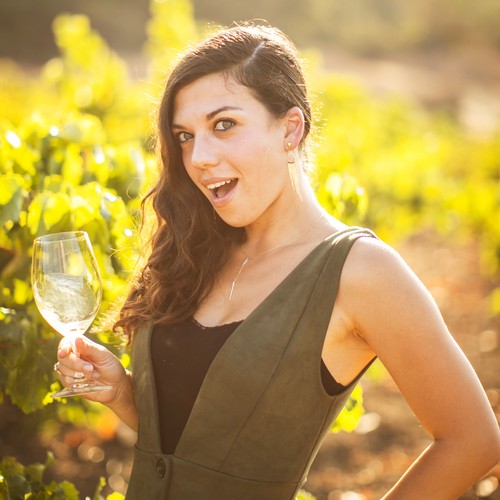 Mika Toke
resident vampire
Born and raised in Transylvania, the land of vampires which, for good reason, also has one of the highest per capita consumption of red wine in the world, Mika moved to the US (Los Angeles) in late 2003 with a struggling vocabulary (now clearly overcome) and a passion for learning. In 2005 she moved to San Luis Obispo in order to learn by doing at Cal Poly SLO, and her passion quickly migrated to the local wine industry in the early months of 2009.
At Le Cuvier, Mika enjoys the dynamics of our fabulous team, the offered guests experiences, having an onsite commercial kitchen and pairings to brag about, as well as the fabulous hilltop view.
Hobbies: Art, Sea Glass Collecting, Rainbow Hunting Favorite part of the winemaking process: barrel fermentation.
Favorite local restaurants: Goshi, Luna Red, Robin's
Favorite memory: picking Tannat from a local vineyard in the Adelaida AVA
Corky Trait: cooking too much food and expecting everyone else to eat it
Favorite things about Le Cuvier: 1. The wine 2. The view
Favorite Variety: Cabernet Franc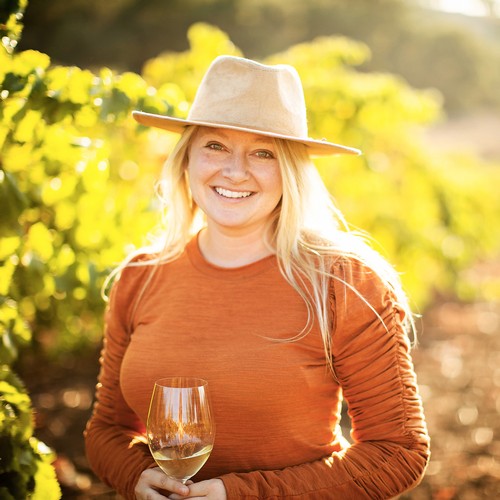 Miranda Thompson
vp of quality control
Miranda is what you might call a hardcore LC fan from way back. She was born and raised in Paso Robles and has been enjoying Le Cuvier wines from the moment she reached legal drinking age, and absolutely no sooner. Her in-laws were longtime Le Cuvier wine club members and friends of our proprietor's brother, they introduced her to the wines and in 2014 Miranda signed up for the Elliptical society. Some time later, she was tasting at the winery every weekend when one day Mo said, "do you just want to work here?" to which Miranda replied, "is that a choice?"… and the rest is history. Miranda and her husband Jeremy have a small ranch in San Miguel where they live with their three dogs, two goats, and countless chickens. On their land they grow Cabernet Sauvignon and hope to make their own wine one day soon. Miranda is a positive ray of sunshine to all those who cross paths with her. From working in special education for 15 years to spending her summers as the director of programs for Camp Natoma, Miranda has a big heart and lots of love for her home here on the central coast.
Hobbies: wine education, archery, being in nature
Favorite part of the winemaking process: Quality control, of course!
Favorite local restaurants: The Hatch, La Cosecha, Giuseppes
Favorite Le Cuvier memory: Library Cab Franc tasting; tasted '05, '09, and '12 vintages and the '05 smelled like the redwood forest floor
Corky trait: drinking wine with chickens
Favorite variety: depends on what she's eating, though she's partial to Cabernet Franc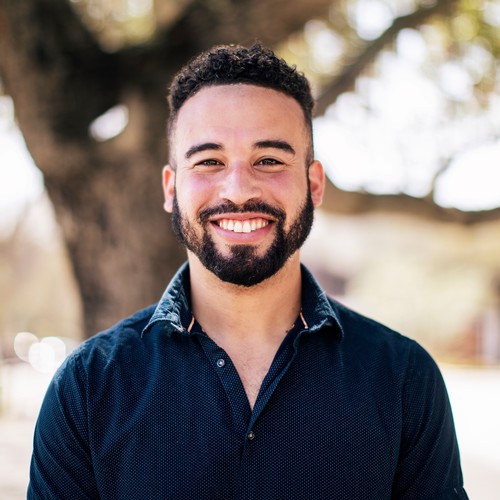 Tim Small
qui apporte la joie
While originally being born and raised in Long Beach California, Tim's family relocated to Paso Robles back in 2005 where he finished his senior year of high school. Not really knowing what clear direction he wanted to take with his career, he joined the United States Navy and served for multiple years. When his service was complete, Tim wanted something laid back and relaxing. He came back to the area and ended up getting his first winery gig working in production, starting his love and passion for the wine industry. Since then, he has not looked back. Wine and food play a huge part in Tim's life, making Le Cuvier a perfect fit!
Hobbies: Reading, Gaming, Surfing, Eating
Favorite Part of the Winemaking Process: Feeling the heat off of fermenting grapes
Favorite Local Restaurants: The Hatch, The Guest House, Paso Terra
Favorite Le Cuvier Memory: My First Day!
Corky Trait: Can Recite Harry Potter
Favorite Varietal: Furmint​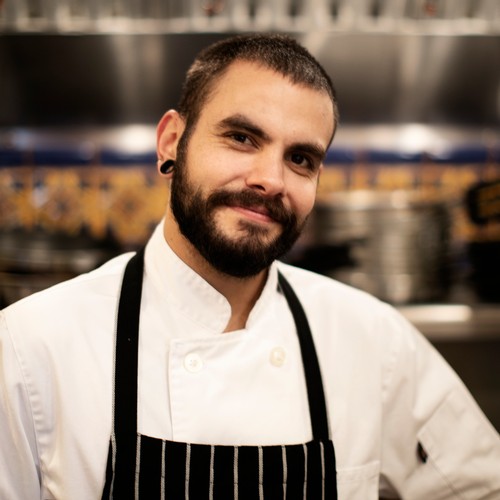 Chef Daniel Zollo
chef
Daniel was told by a fellow chef that Le Cuvier would be a great fit for him, so he applied and found himself transitioning from a restaurant setting and managing an entire staff to being the only chef in the kitchen. He has full creative freedom, only restricted by the challenges brought by the nature of the job. There is a certain precision and attention associated with pairing food to wine that is both challenging and exciting. In his position here at Le Cuvier, he is able to expand his creativity and focus on cooking locally, organically, and with the seasons. Chef Daniel now works with his sister Rachael Zollo, as his sous chef. Their family bond creates a symbiotic relationship in the kitchen that is second to none. Daniel brings an outside of the box approach to cooking and is always there to bring a fun element into the workplace.
Hobbies: activities with his two children, exploring wine and food, music, reading, and martial arts
Favorite Part of the Winemaking Process: tasting the different picks during harvest; its is interesting to taste what is different vineyard to vineyard and imagining what the wine is going to be
Favorite Local Restaurants: Le Petite Canailles, BL Brassarie, Thomas Hill Organics
Favorite Le Cuvier Memory: Everyday is a new memory created
Corky Trait: Impersonations
Favorite Varietal: Cabernet Franc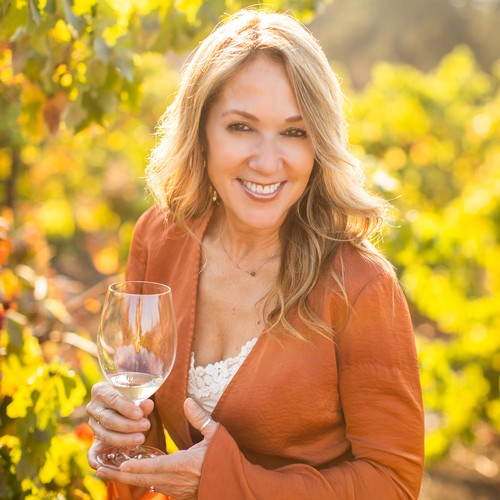 Mo Colwell
​mo betta with wine
Our wonderful Mo lived in Tahoe for 20 years before she moved to Paso Robles to start a small business. That particular business venture did not go into fruition, and as fate would have it, she ended up in the wine industry. When she came to Le Cuvier, she was looking to learn all aspects of winemaking, something that is more possible at such a small boutique winery. She has been at Le Cuvier for just over ten years and continues to feel fortunate and thankful everyday that she gets to live in such a beautiful place and work at such a great establishment with awesome people that she creates lifelong memories with. With her sales background, Mo brings both passion and style to our member and guest outreach. Her favorite thing about working at Le Cuvier is having the chance to be a light in someone's day, no matter if they are buying wine or not. Mo is always around to give hugs and treats to all the fur babies who venture up to the winery, so don't hesitate to bring up a doggo or two just for her!
Hobbies: hiking, working out, anything outdoors, backcountry backpacking, beach volleyball, making floral arrangements

Favorite part of the winemaking process: to be able to enjoy the fruits of our labor (drinking the wine)

Favorite local restaurants: Il Cortile, The Hatch, The Naked Fish

Favorite Le Cuvier memory: selling $6,000 worth of wine by herself on Christmas Eve the first year she worked here

Corky Trait: can never find her glasses or keys (hint: are the glasses on her head?)

Favorite Variety: Cabernet Franc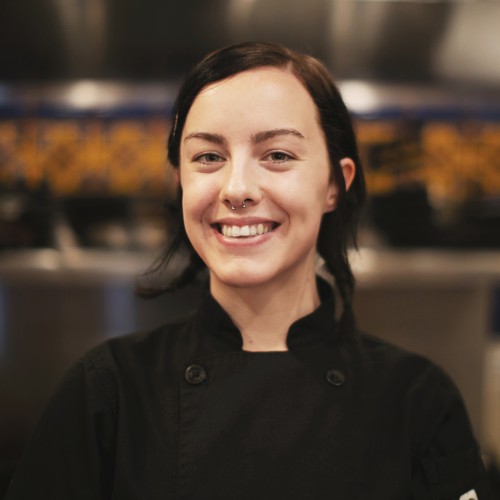 Rachael Zollo
sous chef
Rachael has a long history working in kitchen environments, from working in the front of house all the way to being a lead cook at a restaurant in Paso Robles. She has had many mentors over the years, one of which is her brother Daniel. Daniel has taught Rachael a lot about the industry and continues to mentor her here at Le Cuvier. In her own words, she brings "lots of weird energy" to our team, and in our words, she is a bundle of laughs and joy. She recently turned 21 and has been having fun experimenting with learning about her palette and how to understand pairing wine with food. Rachael looks forward to continuing to serve our Elliptical society members and guests providing a one of a kind experience only the Zollo culinary team could produce!
Hobbies: reading, painting, being a plant mom, cooking for fun
Favorite Part of the Winemaking Process: The release of new wines, sitting down with the winemaker and chef and going over the new lineup of wines comparing notes
Favorite Local Restaurants: Giuseppes in SLO, Les Petites Canailles, Mojitos at Pappy McGregors
Favorite Le Cuvier Memory: when she was able to take over as chef for two weeks!
Corky Trait: Tyrannosaurus Rach
Favorite Variety: Cabernet Franc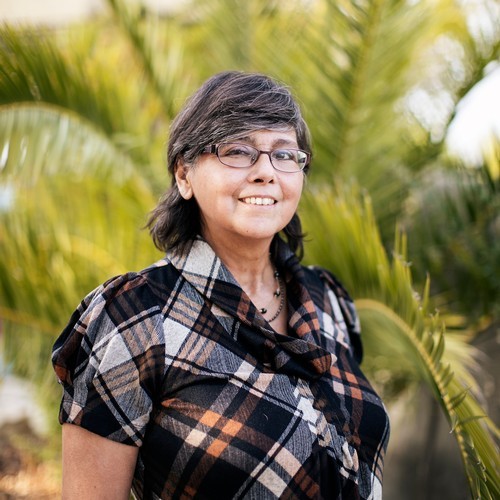 Diane Duffy
Diane's is a recognizable face at Le Cuvier. She has had the honor of working at all three of Le Cuvier's locations over the years: the original little red farmhouse on Adelaida Road, the rustic barn with its funky blacklight restroom, and finally the Vine Hill home property winers (she dubs 'the Taj Mahal'). She moved to San Luis Obispo county in pursuit of adventures in her trained profession of journalism, before she and her wine-loving husband became thoroughly distracted by the allure of the region's wine world (in particular the maverick antics of one Mr. John Munch). During her affiliation with Le Cuvier, she has served as wine club administrator, tasting room host, marketing muse and overall Elliptical pontificator. Now she assists the staff in all aspects of sales, promotion and good will, providing occasional witticisms to the staff and our members. As the longest tenured employee, she knows where the bodies are buried, but pleads the Fifth and changes names to protect the innocent.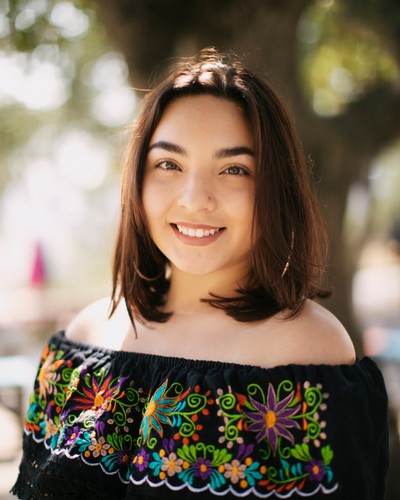 Jessica Cerda aka Jessi
double agent
Born and raised in the Bay Area (S.T.E.M. central) Jessi (Yessie) got introduced into the wine world while she was pursuing her science interests in a BioMedical course. She questioned whether or not the medical field was the right fit for her as she was coming up on applying for colleges. In this class her teacher brought students in from the College of Agriculture of UC Davis, it was a Viticulture student who fascinated Jessi into researching Enology degrees. This is where she landed herself a place at Cal Poly SLO recently graduating with a Wine and Viticulture Degree concentrating in Enology and a minoring in Ethnic Studies. Desiring more industry experience and needing a production internship position to graduate, Jessi joined Le Cuvier in the Tasting Room and assists during Harvest thus deeming her our "Double Agent"
Hobbies: Going on spontaneous adventures to the beach, watching the sunrise while sipping on fresh coffee, dancing to reggaeton and banda (or any Spanish music tbh) until her feet hurt (even then she doesn't stop), collecting cool rocks and seashells
Favorite Le Cuvier Memory: Alex and Tim having a "dad-joke" competition on National Tell A Joke Day 2021
Favorite Part Of The Winemaking Process: Shoveling the grapes out of the open-top tank fermenters to then be sent to the press
Favorite Local Restaurant: Chili Peppers (SLO)
Corky Trait: Her "I only get one!" hiccup, yes, a single hiccup at any random point in the day with various and ever so differing pitches
Favorite Varietals: Pinot Gris & Cab Franc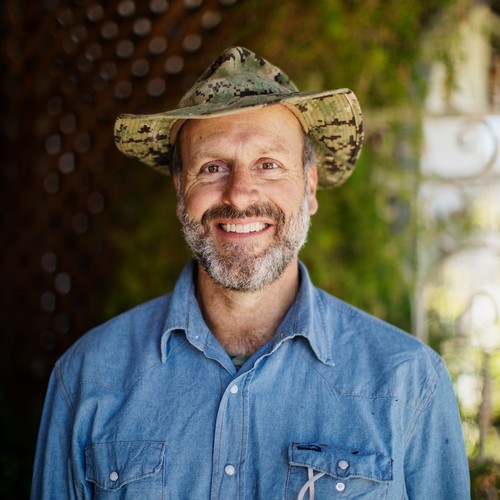 Lloyd Herrera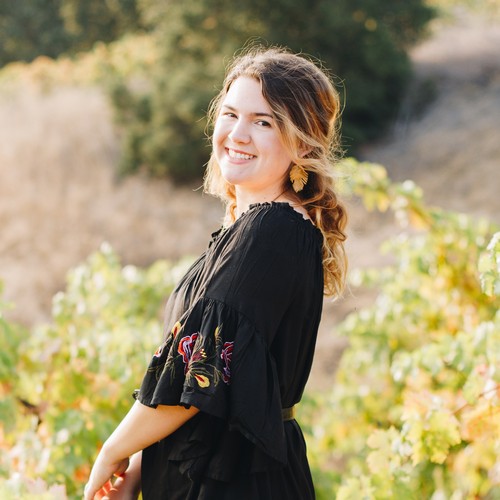 Fiona Carlsen
now in NY house paparazzi
Fiona is a California grown, organic, locally-sourced college graduate with a degree in Art & Design from Cal Poly SLO. From graduation to travel plans and big NYC dreams, coronavirus has halted many of Fiona's 2020 aspirations. Like everyone else in the world, Fiona forged an alternate path. She was taken in by her best friend Robin's family out on a farm in the hills of Adelaida, where she helps out with farm work and hangs out with dogs, cats, goats, chickens, horses, and the occasional cow. The Osgood Family encouraged Fiona to get a job at Le Cuvier, as they have known our winemaker for many years. Fiona started out as a dishwasher in June and has since worked her way up to being a Jack of many trades: resident photographer, videographer, menu maker, and flower girl.
Hobbies: watching old movies, laying in the sand, laughing until her stomach hurts, and dancing like a fool

Favorite part of the winemaking process: primary fermentation- nothing like the smell of fermenting grapes to make you feel alive

Favorite local restaurants: (local to this county) Ziggys (SLO), Robins (Cambria), and Hidden Kitchen (Cayucos)

Favorite Le Cuvier memory: glass polishing party to the beat of 80's music with her wonderful coworkers

Corky trait: will photograph anything

Favorite Variety: Petite Sirah, obviously!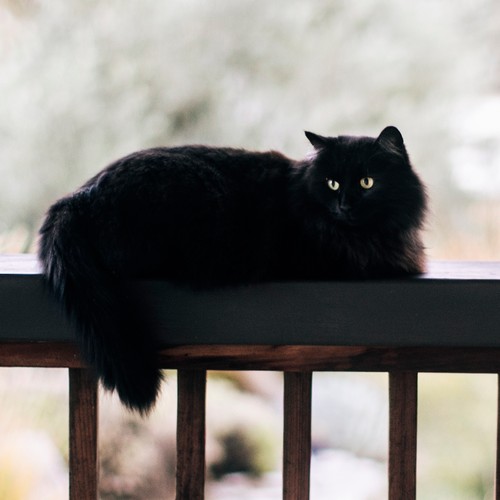 Otis
winery cat & big boss
Otis, affectionately called "Oatie" and "Mr. McFluffers," is the most treasured wild beastie here at Le Cuvier. He saunters around the parking lot, always on a secret mission. What mission you ask? Well he keeps his eyes focused on any open windows in the stagnant vehicles of unsuspecting guests. Once he zeroes in on an open crevice leading into a beautiful SUV, he prepares for the jump. It is there, in the driver's seat of a guest's vehicle that he finds true peace.
Hobbies: Bringing live lizards to tables full of guests who are enjoying a nice lunch, playing with red string, and rolling around in the dirt and stickers
Favorite Le Cuvier Memory: A nice basket to sleep in
Favorite Local Restaurants: Catnip
Corky Trait: Everything