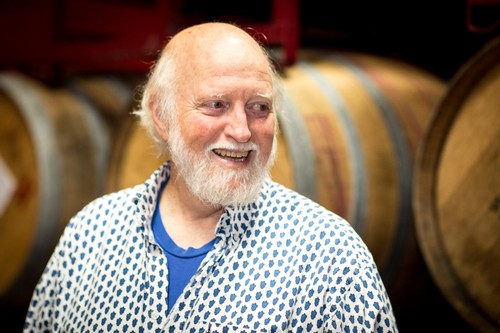 John Munch
Co-owner, Wine Herd/Winemaker & Elliptical Pontificator.
The origins of Le Cuvier's original winemaker & co-owner harken to another land & time. While out crabbing, the Chupete Indians of Costa Rica found Munch, a toothless toddler, amongst mosquitoes & mangrove roots in the littoral swamps of the Caribbean coast. The particulars of his birth & lineage remain unclear. In his formative years, it is said, Munch was taken from the Chupete tribe by a missionary dragline operator & his wife, & variously educated in secular & missionary schools throughout Central America. He ultimately completed his education in California, where he almost acquired a post-graduate degree in early West-Saxon poetry.
Munch has gained a fine reputation as founder & winemaker of several failed winery operations in the Paso Robles area, & with partner Mary Fox, he now persists in running Le Cuvier winery. As Wine Herd, Munch sees his role as shepherd to the "feral beasties" that accompany the finest fruit from the finest vineyard into the winery, allowing grapes to interact and ferment in their own natural state, free of intervention from such effete constructs as commercial strains of yeast. Providing the right musical sound track to enhance this ideal environment appears to be his only useful contribution to the winemaking process.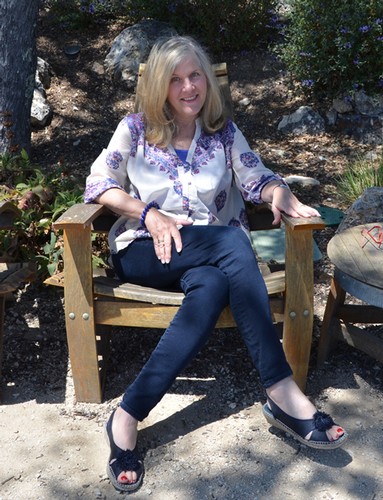 Mary Fox
Co-owner, Doctor of Organizational Psychology, President, CFO, & Omnipotent Organizer.
Mary was researching the possibility of investing in vineyard property on California's Central Coast in 2000 when she serendipitously engaged Munch as consultant for her project. She soon became entrapped by the glamour & deeply refined complexity of the Le Cuvier operation, & shortly thereafter joined Munch as an equal partner in the winery. In addition to her considerable professional skills, Dr. Fox also brought much needed cash to the partnership. She appears to have found a life project in her new association, where she now applies all her energies in an attempt to create organizational order.
Favorite Variety: Depends on the food.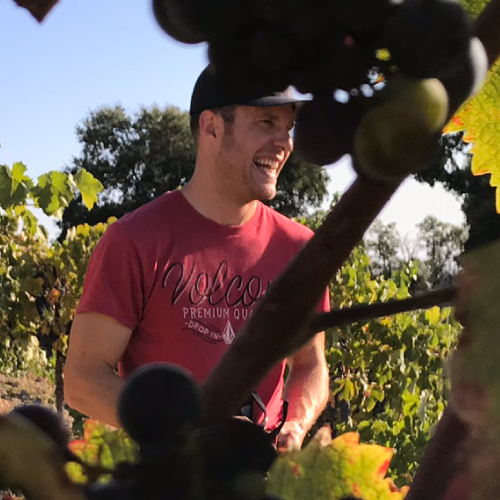 Clay Selkirk
Head Winemaker.
Clay joined Le Cuvier in February 2013. He comes from winemaking stock - his family owns & operates Cayucos Cellars, where Clay toiled in all aspects of the business before we lured him to our hilltop winery. He is uniquely familiar with Le Cuvier wines, as the Selkirks engage in similar winemaking practices at Cayucos Cellars - native yeast fermentation & extended barrel aging, most notably. In addition to managing cellar operations, Clay often represents Le Cuvier at events, does the vast majority of our manual labor, and provides lots of feedback on our food pairing creations. He really likes that part of the job.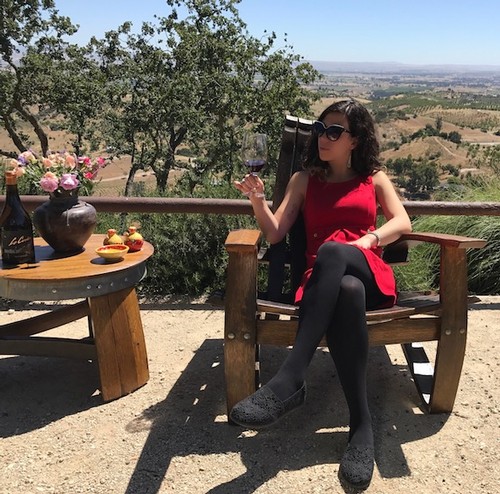 Mika Toke
Wine Club and Social Media Manager.
Born and raised in Transylvania, the land of vampires which, for good reason, also has one of the highest per capita consumption of red wine in the world. Mika moved to the US (Los Angeles) in late 2003 with a struggling vocabulary (now clearly overcome) and a passion for learning. In 2005 she moved to San Luis Obispo in order to learn by doing at Cal Poly SLO, and her passion quickly migrated to the local wine industry in the early months of 2009.
At Le Cuvier, Mika enjoys the dynamics of the tasting room floor, having an onsite commercial kitchen and pairings to brag about, as well as the fabulous hilltop view.
Hobbies: Art, Sea Glass Collecting, Rainbow Hunting Favorite part of the winemaking process: barrel fermentation.
Favorite local restaurants: Goshi, Luna Red, Robin's
Favorite memory: picking Tannat from a local vineyard in the Adelaida AVA
Corky Trait: cooking too much food and expecting everyone else to eat it
Favorite things about Le Cuvier: 1. The wine 2. The view and tasting room décor
Favorite Variety: Cabernet Franc