Sous-Vide Wagyu Tri-Tip with Parsley Pesto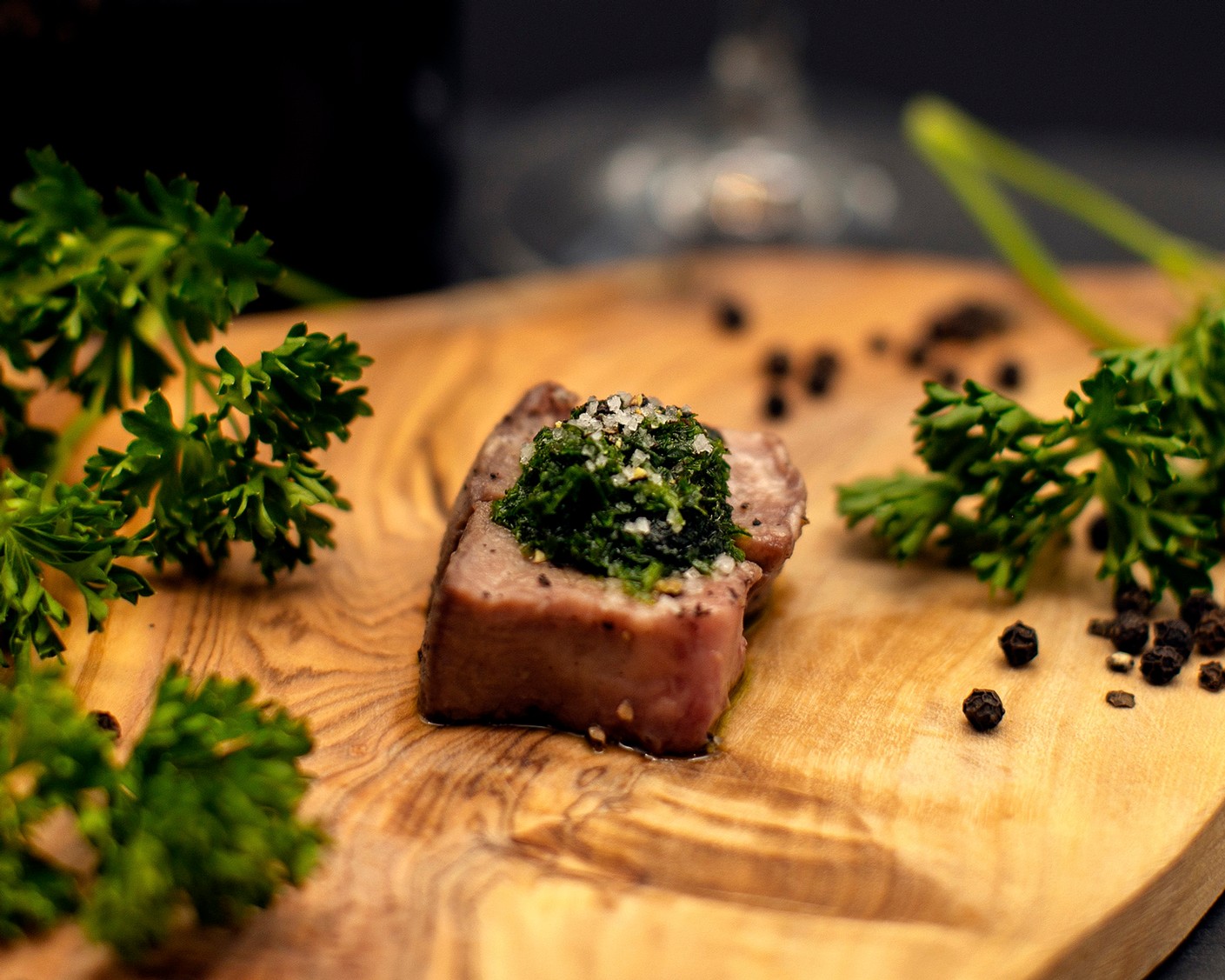 Recipe Date:
September 22, 2020
Measurements:
Imperial (US)
Ingredients
1 32 oz gold standard wagyu trig-tip | trimmed
2 bunches of parsley
1/2 cup arbequina olive oil
salt and pepper to taste
Directions
set sous-vide machine to 135 degrees. Salt and pepper the tri-tip and seal in a food grade BPA-free bag. Sous-vide the tri-tip for a minimum of 4 hours, remove and let rest.
For the pesto, blend ¼cup of the olive oil and the two bunches of parsley in a food processor. Gradually add more olive oil to achieve your desired texture.
Cut tri-tip to desired size, sear over medium-high heat in a cast iron pan, turning once until medium-rare, 5 minutes. Transfer to plates and keep warm, top with pesto and garnish with large-flake sea salt and fresh ground pepper. To step it up a notch, serve with rosemary black pearl rice with roasted acorn squash and crème fraiche.