Seared Duck Breast with Pomegranate-Wine Gastrique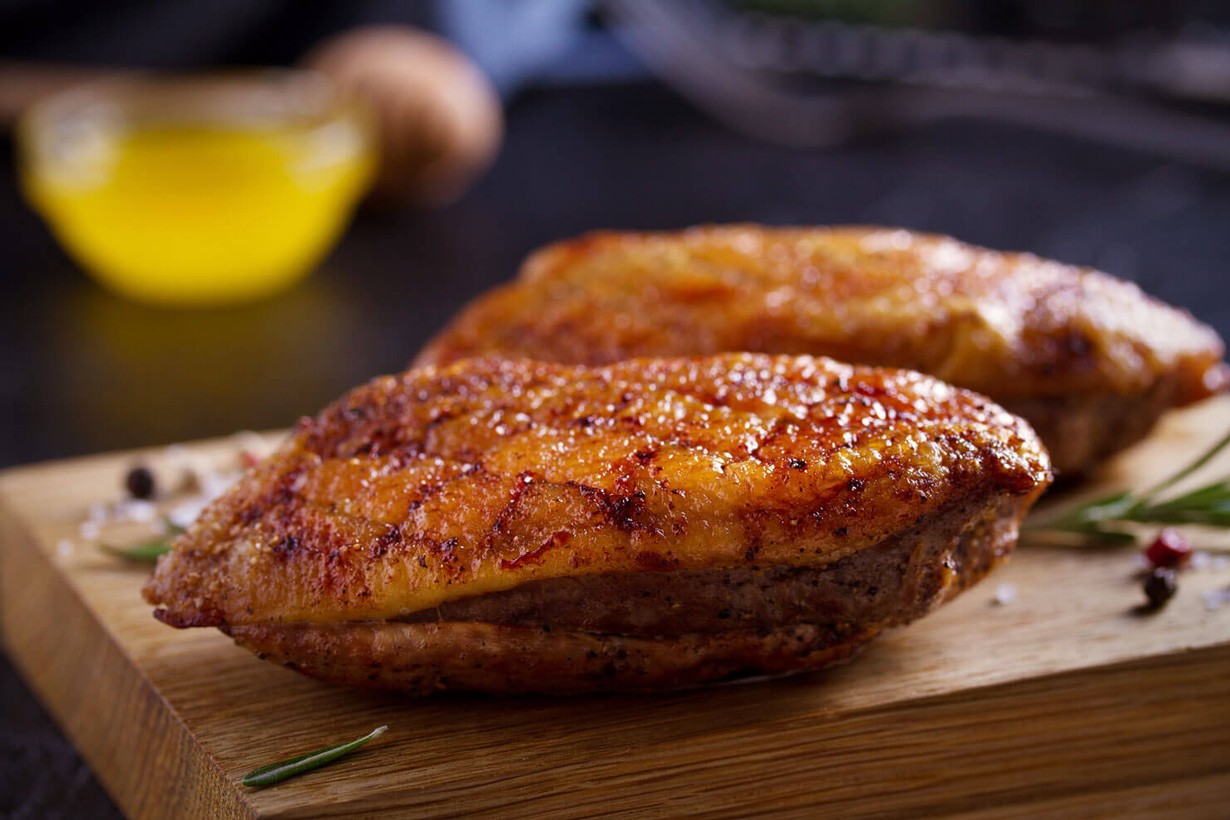 Recipe Date:
June 9, 2020
Measurements:
Imperial (US)
Ingredients
4 duck breasts (skin on)
1 tbsp extra virgin olive oil
2 tsps garam masala
1/2 tsp sea salt
fennel pollen (for garnish)
4 cups pomegranate juice
2 cups red wine (Le Cuvier 2016 Grenache recommended)
Directions
Seared Duck Breast
Rinse duck breasts, remove excess fat and pat dry. Season with Garam Masala and sea salt.
Heat a cast iron pan with 1 tablespoon extra virgin olive oil and sear duck breasts skin side down until golden and crispy. Flip and continue to sear for another 2 minutes. Remove from pan and allow to rest before slicing. Rare to medium rare cooking is suggested for this dish, but could be adjusted based on preference by cooking longer.

Pomegranate/Wine Gastrique
Combine pomegranate juice and red wine in a pot and bring to a boil. Reduce heat to medium and keep liquid at a gentle boil until it thickens. Remove from stove and let cool for at least an hour.

To Serve
Slice duck breast, top with pomegranate - wine gastrique and finish with a touch of fennel pollen.