Savory Blackberry Clafoutis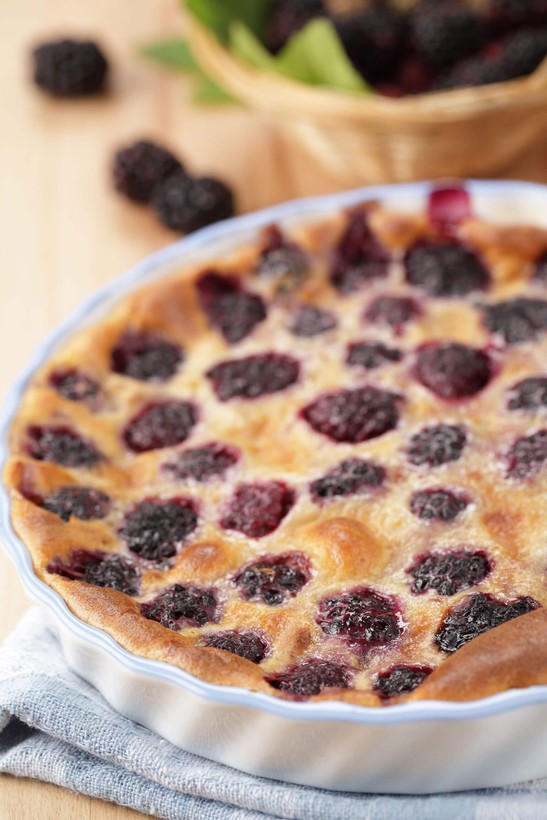 Recipe Date:
June 9, 2020
Measurements:
Imperial (US)
paired with 2015 petite sirah
Ingredients
1 cup heavy cream
1 lb blackberries (halved)
4 large eggs
1 cup almond flour
1 bunch thyme
1/4 cup honey
2 tbsps extra virgin olive oil
1/4 tsp salt
1/2 tsp black pepper
2 Meyer lemons (zested)
Directions
Preheat oven to 325 degrees.
Combine heavy cream, eggs, honey and olive oil in a medium sized bowl and whisk until well blended.
Mix almond flour, corn starch, thyme, salt and pepper in a separate bowl.
Pour wet ingredients into the dry and whisk until smooth.
Pour batter into an 18" x 13" sheet pan.
Place halved blackberries in the batter in whichever pattern you choose.
Bake for 15 minutes or until golden brown.
Remove from oven and let cool.
To Serve:
Using a cookie cutter of your choice cut the clafoutis and arrange on a serving platter.
Top with Meyer lemon zest.