Roasted Portobello with Mustard Aioli and Parmesan Tuile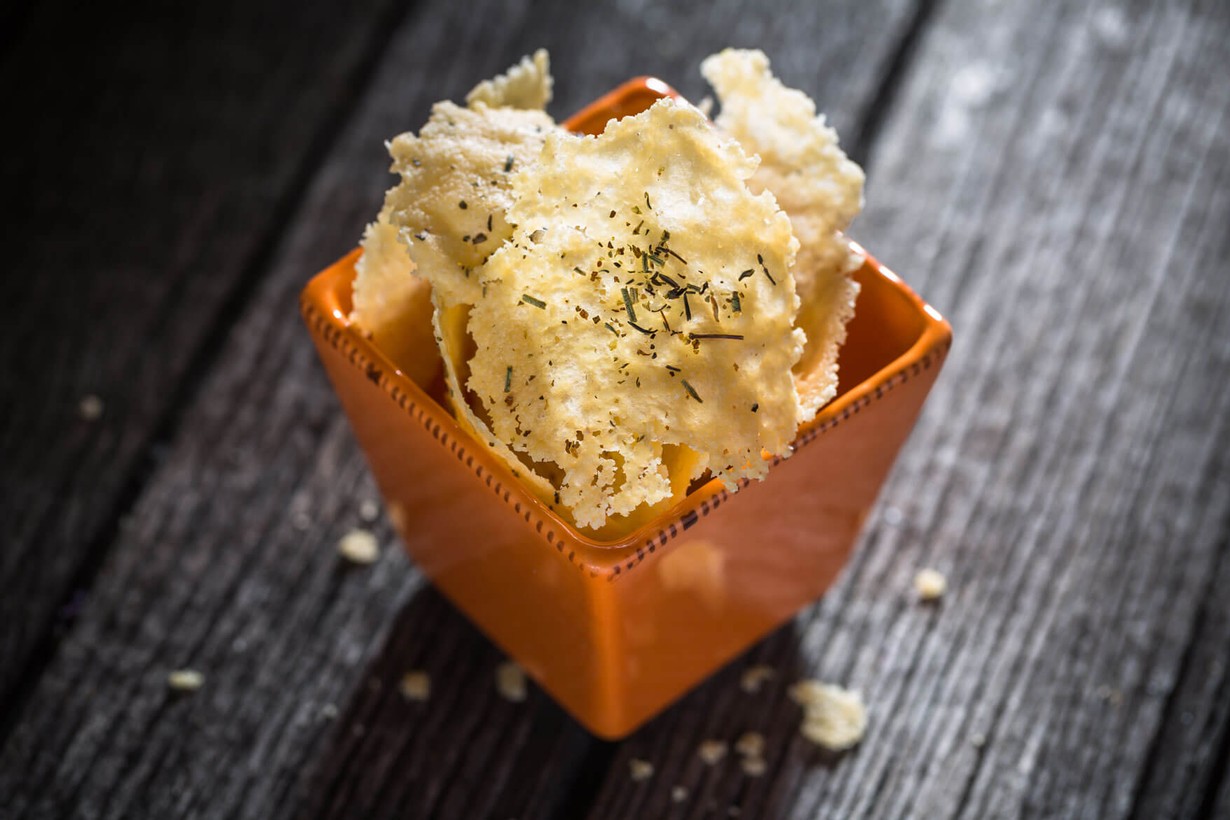 Recipe Date:
January 1, 2020
Measurements:
Imperial (US)
A surprisingly delicious, creative and non-traditional pairing.
Ingredients
4 large portobello mushrooms
4 tbsps extra virgin olive oil
1 tbsp salt
1 cup grated parmesan
1/2 cup Kewpie Japanese mayonnaise (or your favorite)
1/2 cup whole grain mustard
1/2 tsp cayenne pepper
Directions
Roasted Mushrooms
Preheat oven to 300 degrees Fahrenheit. Remove mushrooms stems and place caps in large mixing bowl. Toss with extra virgin olive oil until evenly coated. Lay mushrooms on a sheet pan, cap side down. Lightly coat with salt. Bake for 15 minutes or until tender. Remove from oven and set aside to cool. Once cool, cut each portobello cap into 9 similarly sized portions.
Parmesan Tuile
Raise oven temperature to 400 degrees. Spread shredded parmesan in an even and overlapping pattern on baking tray. Bake for 15 minutes or until lightly golden and crispy. Pat down with paper towel to remove excess oil. Set aside to cool. Once cool, cut or break into appropriately sized pieces.
Mustard Aioli
In a medium sized mixing bowl, add mayonnaise, cayenne, and whole grain mustard. Mix until evenly incorporated.
To serve: place a small amount of aioli on top of mushroom, followed by one shard of parmesan tuile.