Mushroom Polenta with Goat Cheese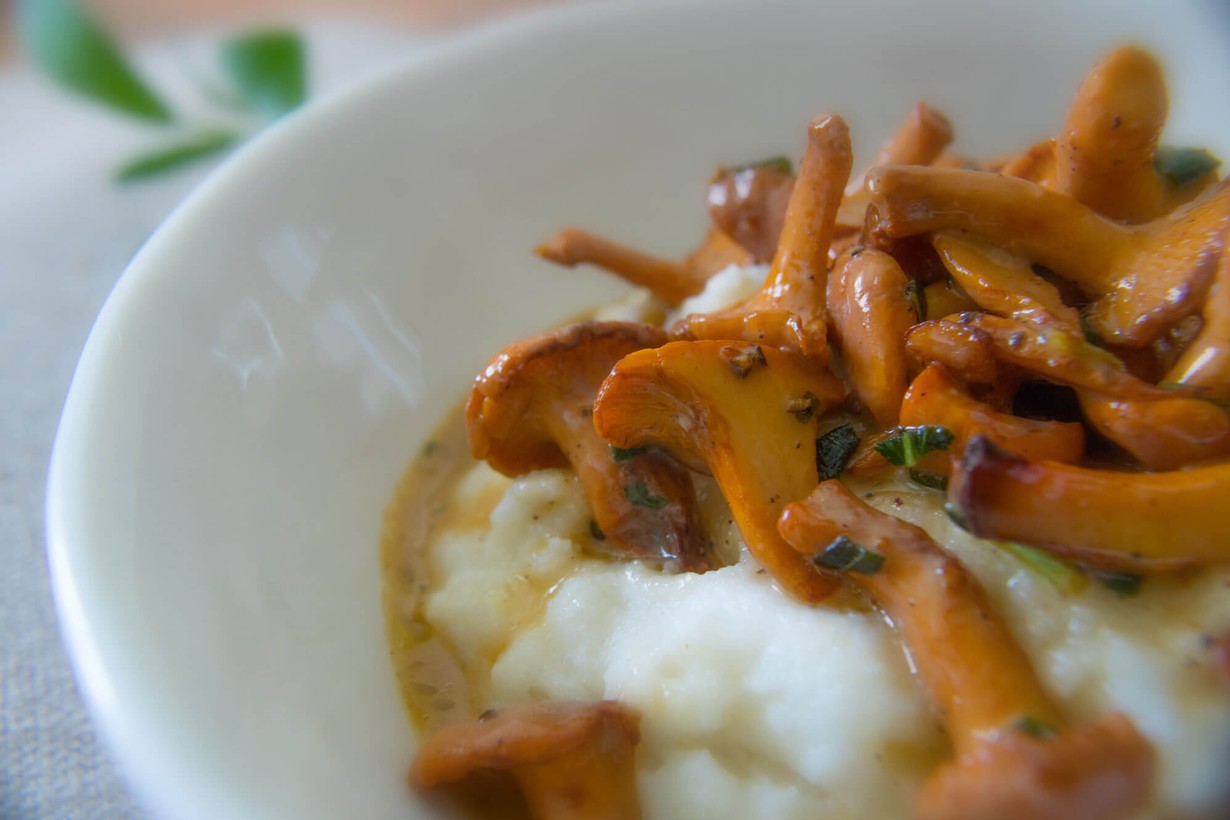 Recipe Date:
June 9, 2020
Measurements:
Imperial (US)
Paired with nv 2018 pentimento.
Ingredients
1 lb Chantrelle mushrooms
1/2 cup butter (1 Stick)
2 bunches of thyme
8 ozs goat cheese
2 cups polenta
1 shallot (medium)
Directions
Mushrooms
Clean all dirt and any other debris from mushroom with a dry paper towel.
Discard any mushrooms that are not firm and dry.
Slice mushrooms into desired shape and size.
Finely chop shallots, garlic, and thyme.
In a medium sauté pan heat a tablespoon of oil on high and add shallots and garlic. Sauté until slightly brown.
Add sliced mushrooms and cook until all liquid from mushrooms as cooked out.
Add half a stick of butter and thyme and cook until butter starts to brown.
Remove from heat and season to taste with salt and pepper.
Polenta
In a large deep pot bring water to a boil. Slowly add polenta and reduce heat to a simmer stirring often to avoid sticking and burning. Cook for 30 minutes until mixture is smooth.
Add goat cheese and finely chopped thyme and mix until well incorporated.
Season to taste with Salt and pepper.

To plate
In a bowl place desired amount of polenta on the bottom spoon healthy amount of herbed mushrooms on top. Add additional goat cheese or parmesan cheese if needed.