Italian Roasted Eggplant with Whipped Mascarpone, Sundried Tomato & Basil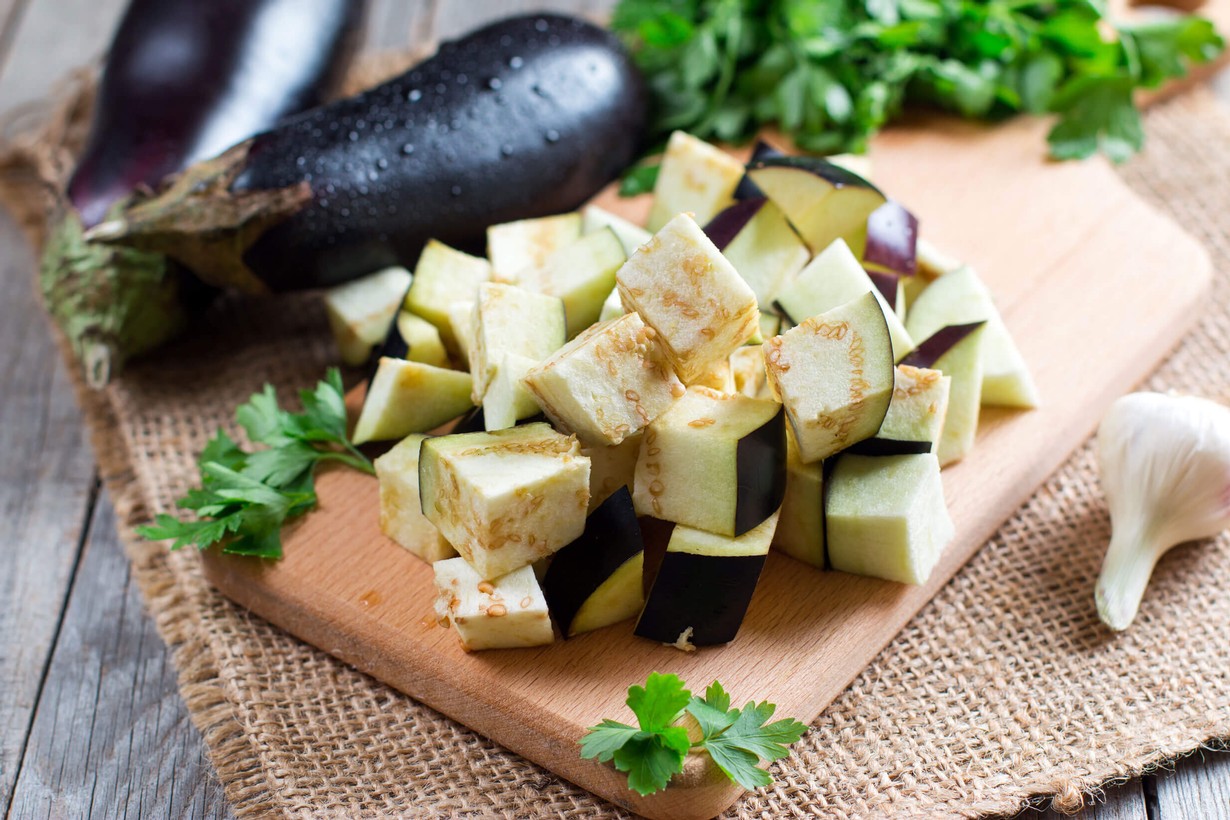 Recipe Date:
January 1, 2020
Measurements:
Imperial (US)
This is a simple, clean dish to execute. It may be used as a main dish or as an hors d'oeuvres with wine.
Ingredients
1 medium eggplant | peeled and cut into 1-inch cubes
1/2 cup sundried tomatoes | finely chopped
1 cup heavy whipping cream
1/3 cup Mascarpone cheese
1/2 tsp salt
1/2 cup basil | finely chopped
Vinaigrette Ingredients
2 ozs red wine vinegar
6 ozs extra virgin olive oil
1 tbsp Italian seasoning
1 pinch of salt
Directions
Whisk all vinaigrette ingredients together in small mixing bowl.
Pre-heat oven to 300 degrees Fahrenheit. Transfer cut and peeled eggplant into mixing bowl and toss with vinaigrette. Place on a parchment paper lined baking tray. Cook for 15 minutes in the oven or until tender. Once tender, pull eggplant from oven and set aside to cool.
In a mixing bowl, whisk Mascarpone cheese, one third of the heavy cream, and salt, until completely smooth. In a second mixing bowl, whip remaining two thirds of a cup heavy cream until fluffy. Gently add whipped cream from second mixing bowl to first mixing bowl, and slowly fold mixture together. Be careful not to stir. Gently fold to retain fluffy texture. Transfer mixture to piping bag or squirt bottle for easy application.
To serve, place dollop of whisked Mascarpone onto top of eggplant squares, followed by a touch of finely chopped sundried tomatoes. Garnish with finely chopped basil.