Dark Chocolate Crumble topped with Raspberry Mascarpone and Mint Leaves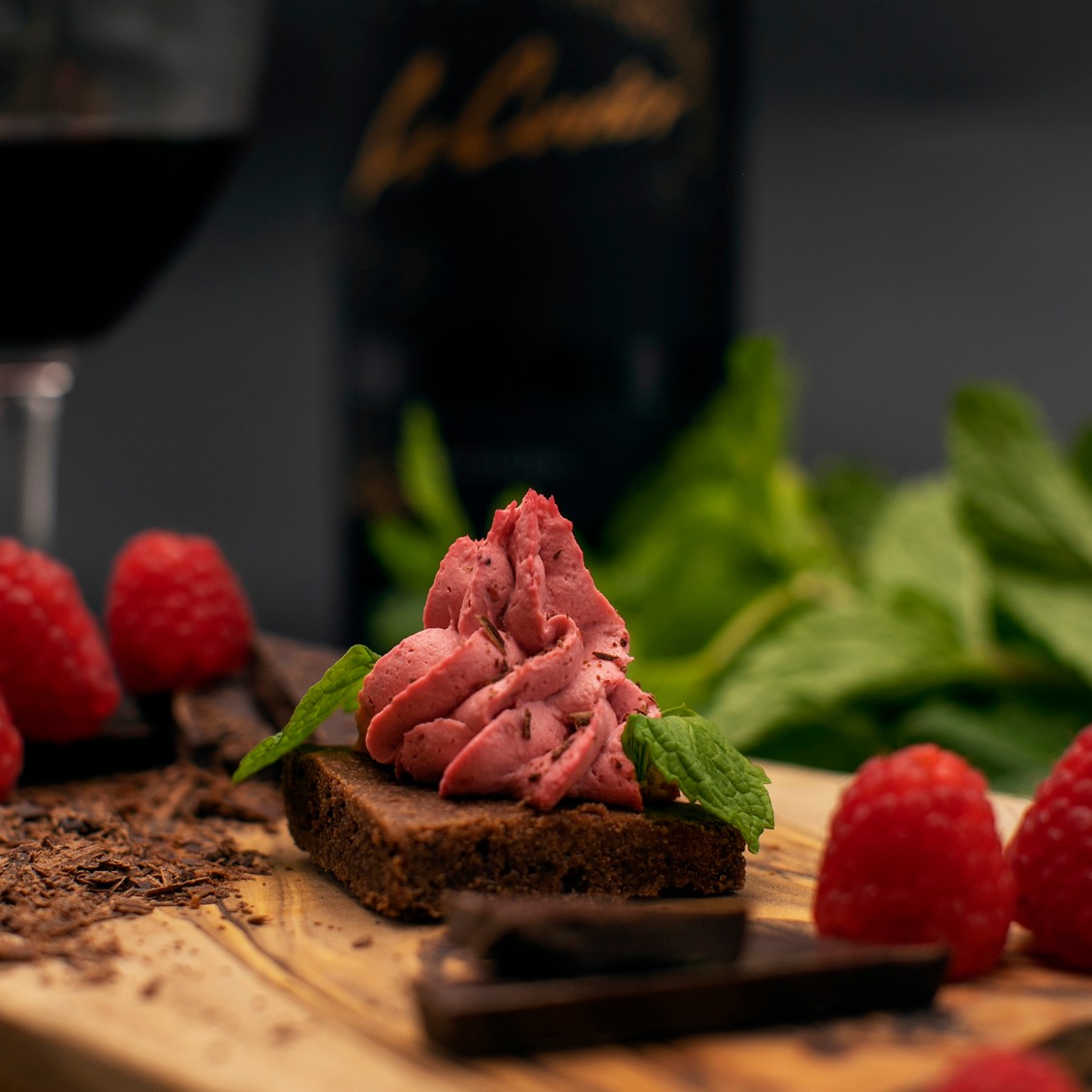 Recipe Date:
September 20, 2020
Measurements:
Imperial (US)
Ingredients
2 cups flour
1 cup butter
1/2 cup sugar
1/4 cup heavy cream
1 tsp baking soda
1 tsp baking powder
1/2 tsp salt
1 cup mascarpone
1 cup heavy cream
1 1/2 ozs dehydrated raspberries
1 tbsp butter
1 bunch fresh mint
Directions
Preheat oven to 350 degrees. In a bowl combine flour, sugar, cocoa, salt, baking soda, and baking powder. In a separate bowl, melt butter and then let it cool. Once the butter is cooled, whisk in heavy cream and incorporate until a thick consistency is achieved. Add the wet ingredients to the dry and mix until a dough forms. Butter a sheet pan and flatten crumble batter out to each edge. Bake for five minutes, rotate and bake for another five minutes. Place baking sheet on a rack to cool.
In a medium-sized bowl, whip the mascarpone and heavy cream to a smooth texture. In a food processor, add dehydrated raspberries and pulse into a powder. Combine powder with mascarpone and heavy cream mixture. Transfer to a piping bag, fitted with a ¼ inch star tip.
Cut the dark chocolate crumble into 1½ inch rounds, pipe raspberry mascarpone on top, and garnish with mint.