Crispy Guanciale with Caramelized Onion and Cherry Marmalade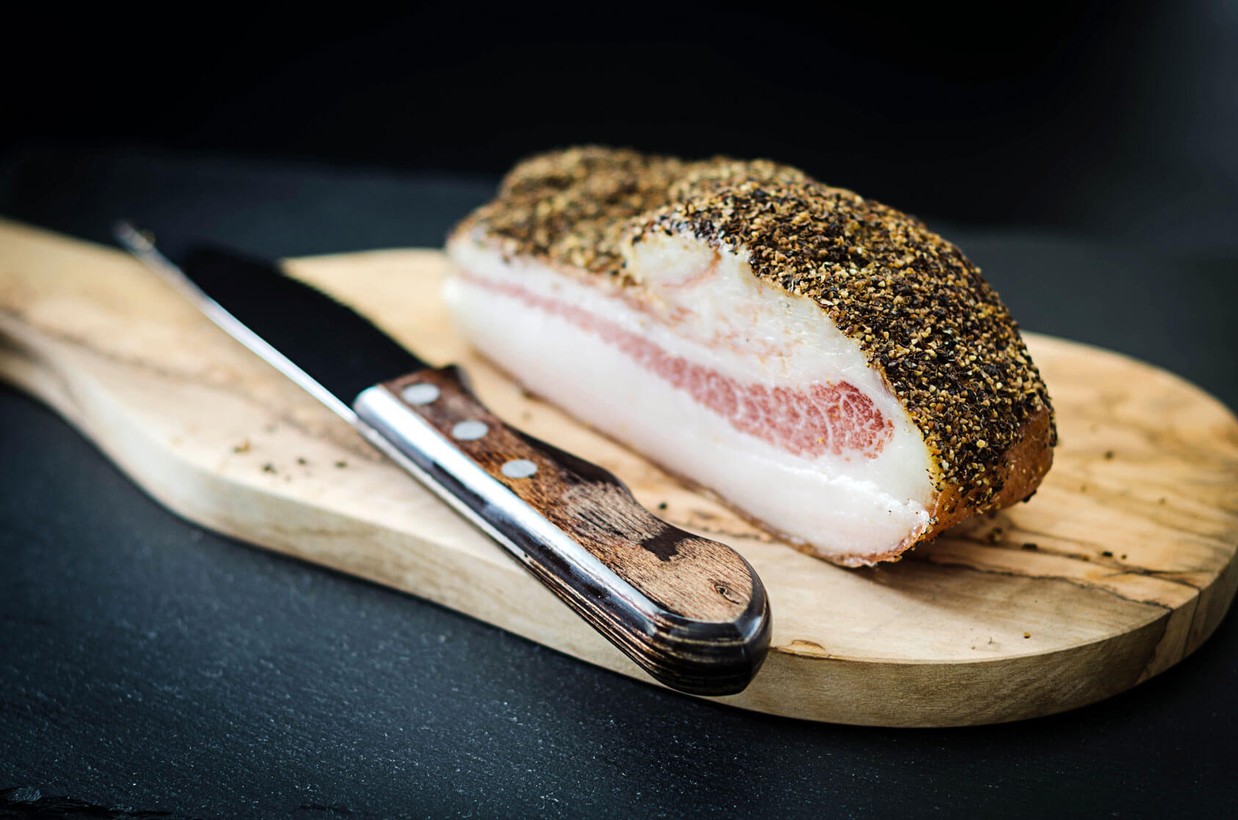 Recipe Date:
April 27, 2020
Measurements:
Imperial (US)
Guanciale is an Italian cured meat prepared form the pork cheek. It can be found in most specialty butcher shops. We recommend locally owned company Alle-pia.
Ingredients
1 lb guanciale (thinly sliced)
4 large onions (diced)
3 tbsps olive oil
8 ozs dried Montmorency cherries (rough chopped)
1/2 cup dry white wine
1 tbsp fresh ground pepper
Directions
Add extra virgin olive oil and diced onions to a pot and cook over low heat for about 3 hours, or until onions are caramelized, stirring occasionally. Add chopped dried cherries, white wine and pepper and continue to slowly cook until all the wine has evaporated. Remove from stove and set aside.
Sear or bake thinly sliced guanciale until crispy.
Cut guanciale into 1-inch strips, top with caramelized onion and cherry marmalade and arrange on a
platter.