Brown Butter & White Cheddar Bisquette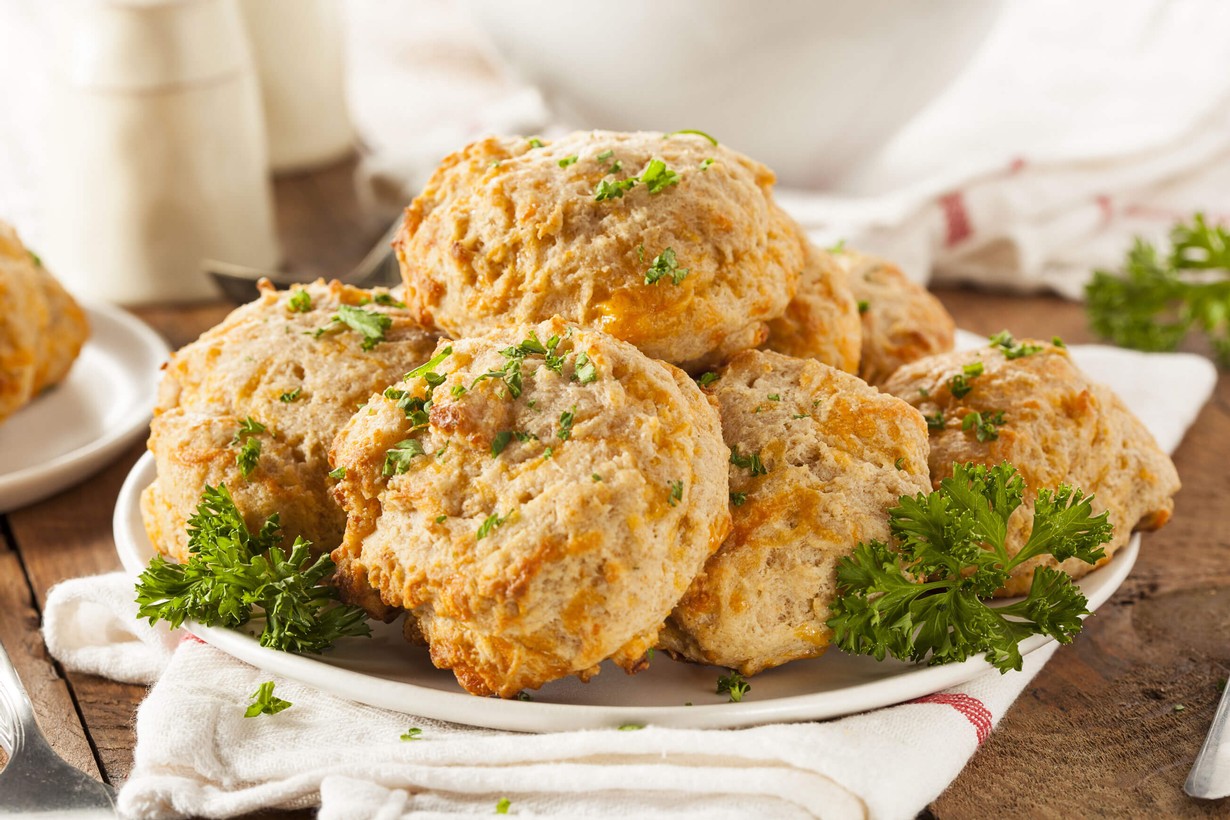 Recipe Date:
July 2, 2020
Measurements:
Imperial (US)
Paired with 2016 Chardonnay XLB.
Ingredients
2 cups all-purpose flour
1 cup buttermilk
1 1/2 cups white cheddar (Fiscalini & Sommerdale) | shredded
1/2 cup salted butter
1/2 cup curly leaf parsley | chopped
2 tbsps garlic powder
1 tbsp sugar
1 tbsp baking powder
1/2 tbsp salt
1 cup creme fraiche
1 bunch chives | chopped
Directions
Preheat oven to 400 degrees Fahrenheit. Combine all dry ingredients (flour, baking powder, garlic powder, sugar, salt, parsley, cheddar) and sift into a medium sized mixing bowl.
Add butter to a sauce pan and melt on medium-high heat. Continue to cook butter until brown & aromatic, being careful not to burn. Promptly remove from flame and strain through a fine mesh sieve to remove any impurities.
In a separate bowl, whisk together buttermilk and melted brown butter. Add liquid ingredients to dry and whisk until incorporated. Continue to knead dough by hand until reaching an even consistency. Roll mixture into balls the size of a quarter and lay on baking sheet spaced three inches apart. Place sheet in oven and bake for 10 minutes or until golden brown. Set aside to cool.
To serve:
Apply a small dollop of crème fraiche to center of bisquette & garnish with chives. To step it up a notch, add smoked salmon or caviar.