Urfa Chili-Mocha Bread Pudding with Blueberry Mascarpone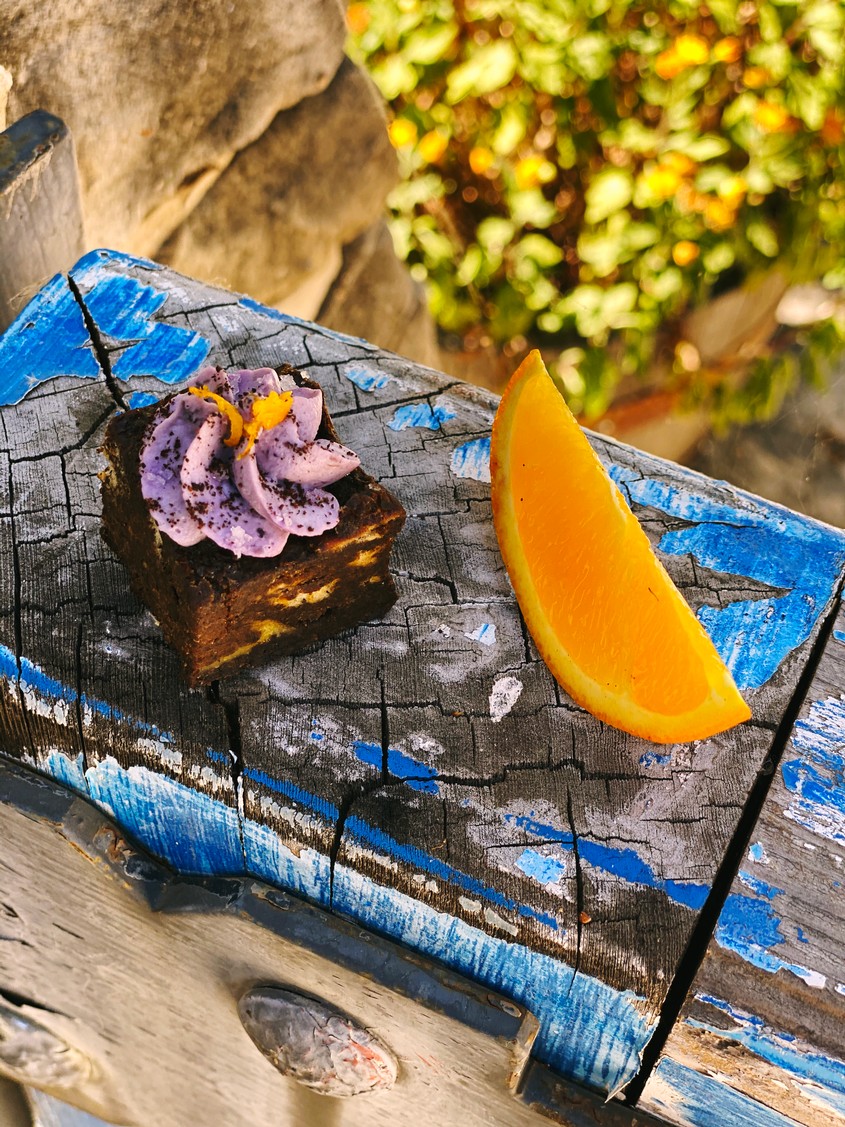 Recipe Date:
November 9, 2021
Measurements:
Imperial (US)
We recommend using Black Urfa Chili from Barrel & Spice and a nice dark roast coffee. The warming flavors of this bread pudding are perfectly complemented by the spice and fruit profile of our Red Bat Blend of Zinfandel and Petite Sirah.
Ingredients
8 ozs mascarpone
4 cups heavy cream
2 cups red cooking wine
2 bars of chocolate | chopped
1 loaf challah bread | cubed
1 basket blueberries
1 orange | zested
1/2 cup ground dark roast coffee
1 tbsp black urfa chili pepper from Burlap & Barrel Spices
Directions
Preheat oven to 350℉. Begin by combining heavy cream and ground coffee in a medium pot. Bring mixture to a boil on medium-low heat. Once the mixture comes to a boil, take off the heat and strain through a cheesecloth into a heat safe container, then transfer back to the pot. Spread cubed bread onto a baking pan. Turn heat back on; add urfa and chocolate to the heavy cream and ground coffee. Once all components are incorporated, pour mixture over bread cubes and mix with a wood spoon or rubber spatula. Cover with foil and bake for 30 minutes.
Meanwhile, blend red wine and blueberries. Transfer to a small pot and reduce for 25 minutes on a medium-low heat until it resembles a syrup consistency. Strain and refrigerate.
In a medium bowl, fold together the blueberry reduction and mascarpone and transfer to a piping bag with a star tip. Set aside.
Once bread pudding has been in the oven for 30 minutes, remove the foil to check the consistency. The top should look fairly moist. Bake for 10 more minutes and set aside to cool.
To assemble
Once cooled, portion out the bread pudding to your desired size and pipe mascarpone onto each one. Garnish with orange zest.