Seared Duck Breast with Parsnip Puree & Raspberry-Pomegranate Gastrique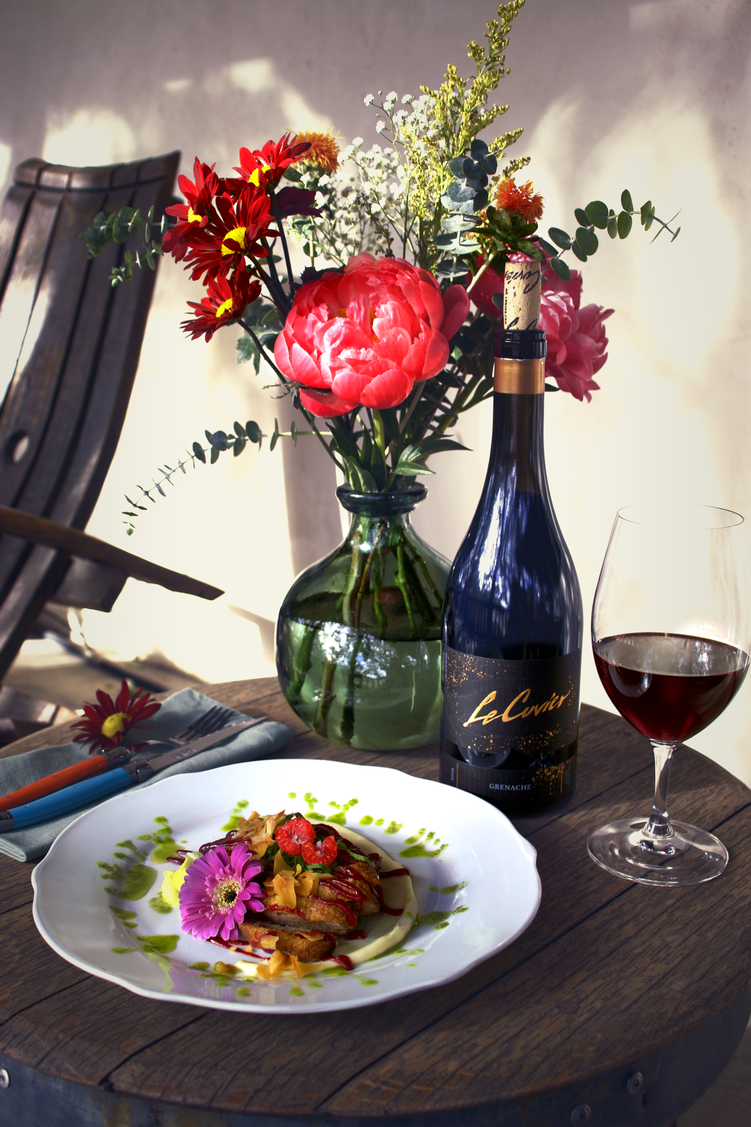 Recipe Date:
November 1, 2022
Measurements:
Imperial (US)
A delightful pairing to enjoy with loved ones this holiday season.
Ingredients
4 medium duck breasts
1 tsp vegetable oil or duck fat
1/2 lb parsnips | peeled & thinly sliced
1/4 cup heavy cream
1/4 cup whole milk
1 garlic clove
1/2 basket fresh raspberries
1/4 cup pomegranate juice
1 tbsp unsalted butter
1 tsp salt
1 tsp fresh ground pepper
Directions
Seared Duck Brest
Gently score duck breast skin in a cross-hatch pattern (keeping incisions about ¼ inch apart). Season with salt, heavier on the skin side and let the breasts rest on a cutting board for 15 minutes. Place duck breasts, in a large frying pan greased with vegetable oil or duck fat, turn heat to medium and sear for 5-7 minutes or until crispy. Use your tongs to press down and get even contact with the pan. Maintain the gentle bubble of fat, pouring out excess rendered fat throughout the cooking process, until much of the fat has rendered
When the sizzle begins to slow down and the skin is golden brown, flip and cook on the flesh side for 3-4 minutes, allowing for more time depending on your preferred level of doneness.
Remove duck breast from heat and let rest for 5 minutes on a cutting board. Season with fresh ground pepper. Slice and set aside.
Parsnip Puree
Bring parsnips, garlic, cream, milk, and butter to a boil in a medium saucepan. Reduce heat, cover, and simmer until parsnips are very soft, 10–15 minutes. Uncover and cook until liquid is reduced by half, about 5 minutes; season with salt. Purée in a blender until smooth.
DO AHEAD: Purée can be made 1 day ahead. Let cool; cover and chill. Reheat over medium-low, stirring often.
Raspberry-Pomegranate Gastrique
In a heavy bottom sauce pan combine the ingredients and bring to a boil on high heat. Reduce heat to low and continue simmering until you achieve a syrupy consistency. Remove from heat and process using an immersion blender until smooth. Strain through a fine mesh sieve and chill before serving.
To Serve:
Dollop parsnip puree evenly onto the serving plates, fan out sliced duck breast and finish with a generous drizzle of pomegranate gastrique. Optional: garnish with yucca chips, fresh raspberries, pomegranate seeds and chive oil.