Rosemary Black Pearl Rice with Acorn Squash and Crème Fraîche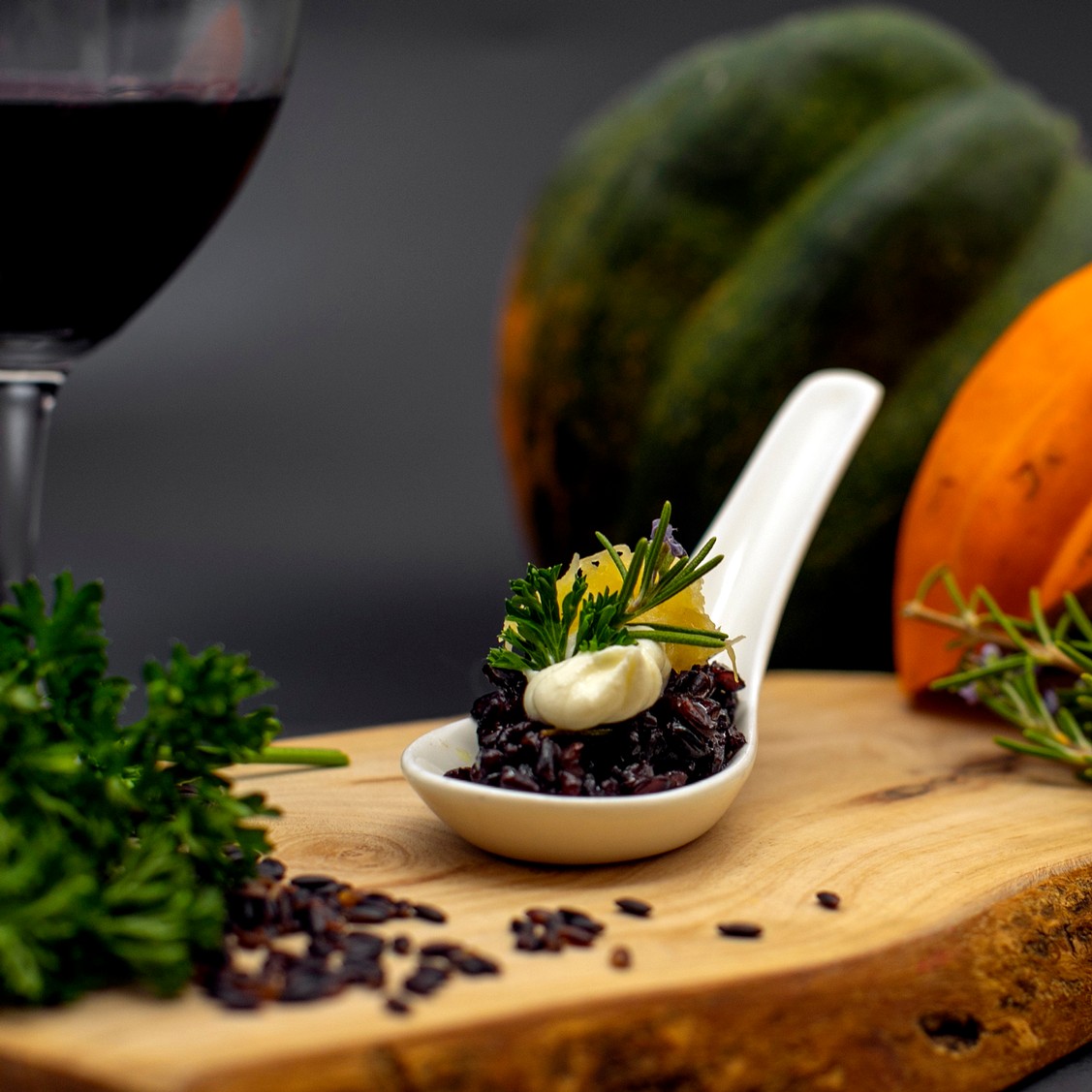 Recipe Date:
September 21, 2020
Measurements:
Imperial (US)
Ingredients
1 cup black pearl rice
1 cup vegetable stock
1 cup water
1/4 cup arbequina olive oil
2 4-inch sprigs of rosemary
1 small acorn squash | halved
1 pinch of white pepper
1 pinch of salt
8 ozs container of crème fraîche
4 sprigs of curly leaf parsley | garnish
Directions
Preheat oven to 400 degrees. In a large pot, combine rice, stock, water, and rosemary (place rosemary on top for easy removal). Bring to a boil, then reduce to a simmer, cover and cook for 35 minutes until rice is tender. Season halved squash with olive oil, white pepper, and salt. Place onto a baking dish cut side down and roast for 25 minutes or until tender. Remove from oven, let cool, and peel the rind. Once rice is fully cooked, add arbequina olive oil to pot and stir.
Plate rice using a 2½ inch stainless steel round mold, top with a tablespoon of roasted acorn squash, followed by a teaspoon of crème fraîche. Finish with two leaves of parsley. To step it up a notch, serve with sous vide wagyu tri-tip with parsley pesto.