Fire Roasted Red Pepper & Pumpkin Bisque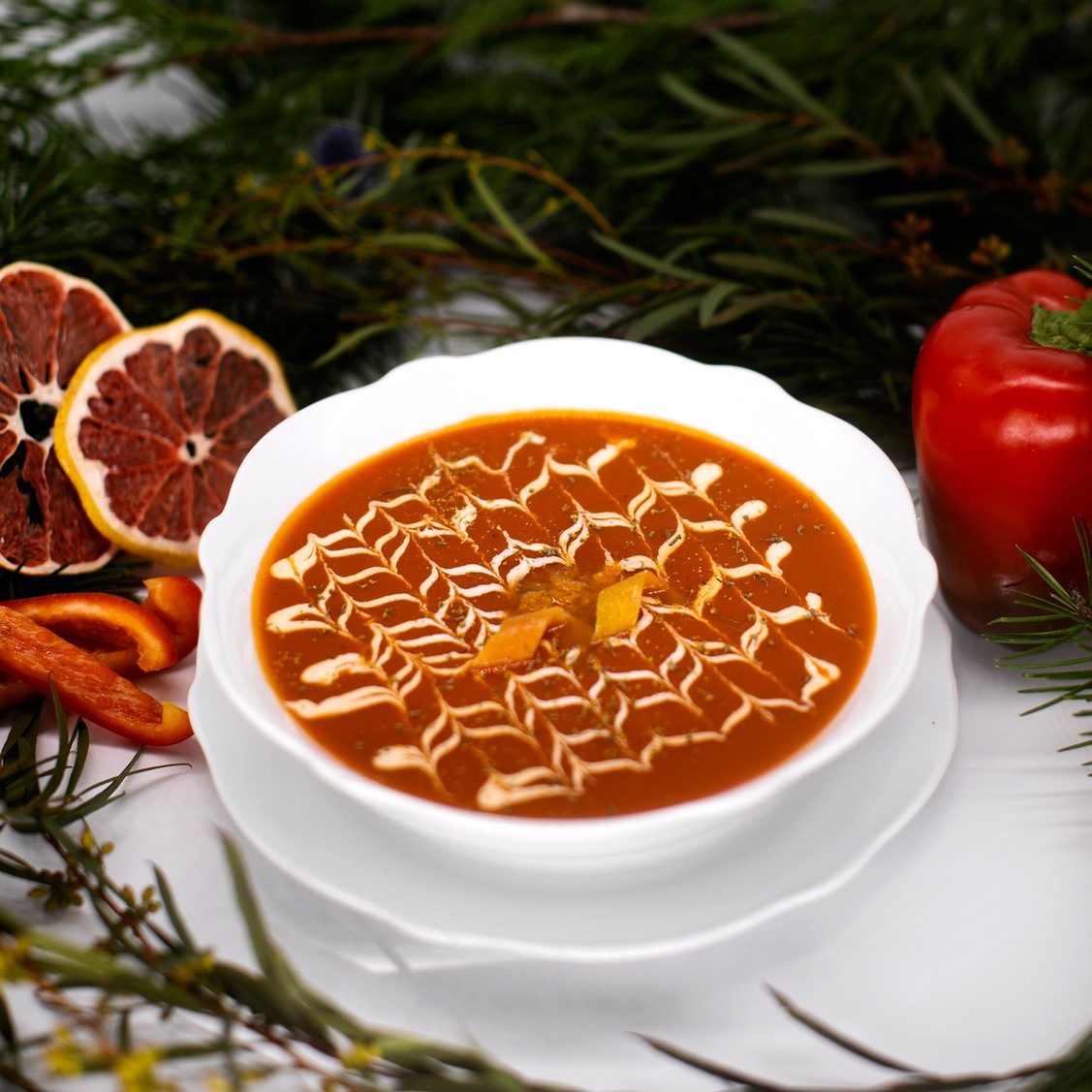 Recipe Date:
October 4, 2021
Measurements:
Imperial (US)
Ingredients
4 red bell peppers
2 cups pumpkin | diced
1 cup heavy cream
1/2 cup vegetable stock
1/4 cup water
4 tbsps crema
1 tbsp oil
2 tsps salt
1 tsp fennel pollen
1 small grapefruit | zested
1 tsp white pepper
Directions
Preheat oven to 400 degrees. Over a burner on high heat, or with a torch, scorch all sides of the red bell peppers. Place scorched peppers in a bowl and cover with plastic wrap, let cool. Using a paper towel, rub off the burned layers and keep the bulk of the peppers aside. Dice the pumpkins and place into a large bowl. Toss with oil, salt, and white pepper and place into an oven safe baking dish. Pour ¼ cup water into the dish and cover with aluminum foil. Roast for 40 minutes or until pumpkin is soft. Transfer peppers and roasted pumpkin into a large pot, and use an immersion blender to combine. Blend until smooth. Add heavy cream and vegetable stock to the roasted red pepper and pumpkin mix. Bring mixture to a simmer over medium-high heat then turn heat to low and continue cook for 30 minutes.
To serve, ladle 4 oz of hot soup into a bowl; top with crema, fennel pollen, and grapefruit zest.