Crostini with Shrimp, Kohlrabi puree & Meyer Lemon Zest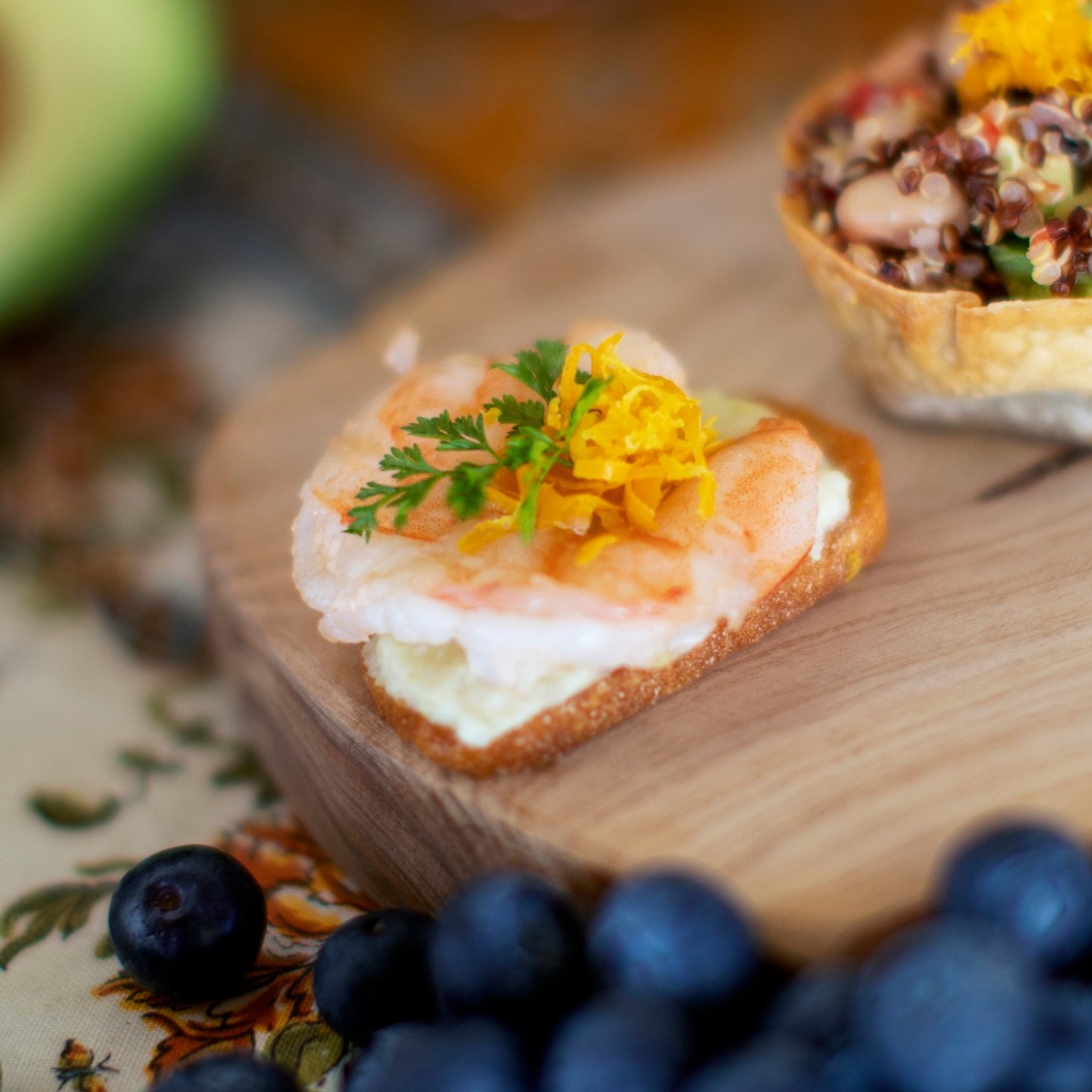 Recipe Date:
February 25, 2021
Measurements:
Imperial (US)
Ingredients
1 baguette
1 lb large shrimp | shelled and deveined
2 kohlrabi bulbs | peeled and diced
1/2 cup heavy cream
2 tbsps extra virgin olive oil
2 tsps salt
1 tsp white pepper
2 lemons | zested
3 sprigs of chervil | garnish
Directions
Preheat the oven to 350 degrees. Thinly cut baguette to ⅛ inch thickness and spread rounds onto a sheet pan. Drizzle with olive oil and place into the oven. Bake for six minutes, rotate, and bake for additional six minutes or until edges are golden brown. Remove from oven and set aside.
In a medium pot combine kohlrabi and heavy cream on medium-high heat. Reduce until the kohlrabi is tender, roughly 10-15 minutes. Transfer mixture to a blender and process until smooth. Set aside to cool, then place in the refrigerator.
Heat olive oil in a skillet over medium-high. Carefully toss in shrimp, salt, and white pepper. Cook the shrimp for 3-4 minutes or until pink. Set aside to cool.
To assemble
spread kohlrabi puree onto each crostini, top with shrimp, and finish with lemon zest and chervil.