Caramelized Fennel Crostini with Crème Fraîche, Dandelion Greens & Meyer Lemon Zest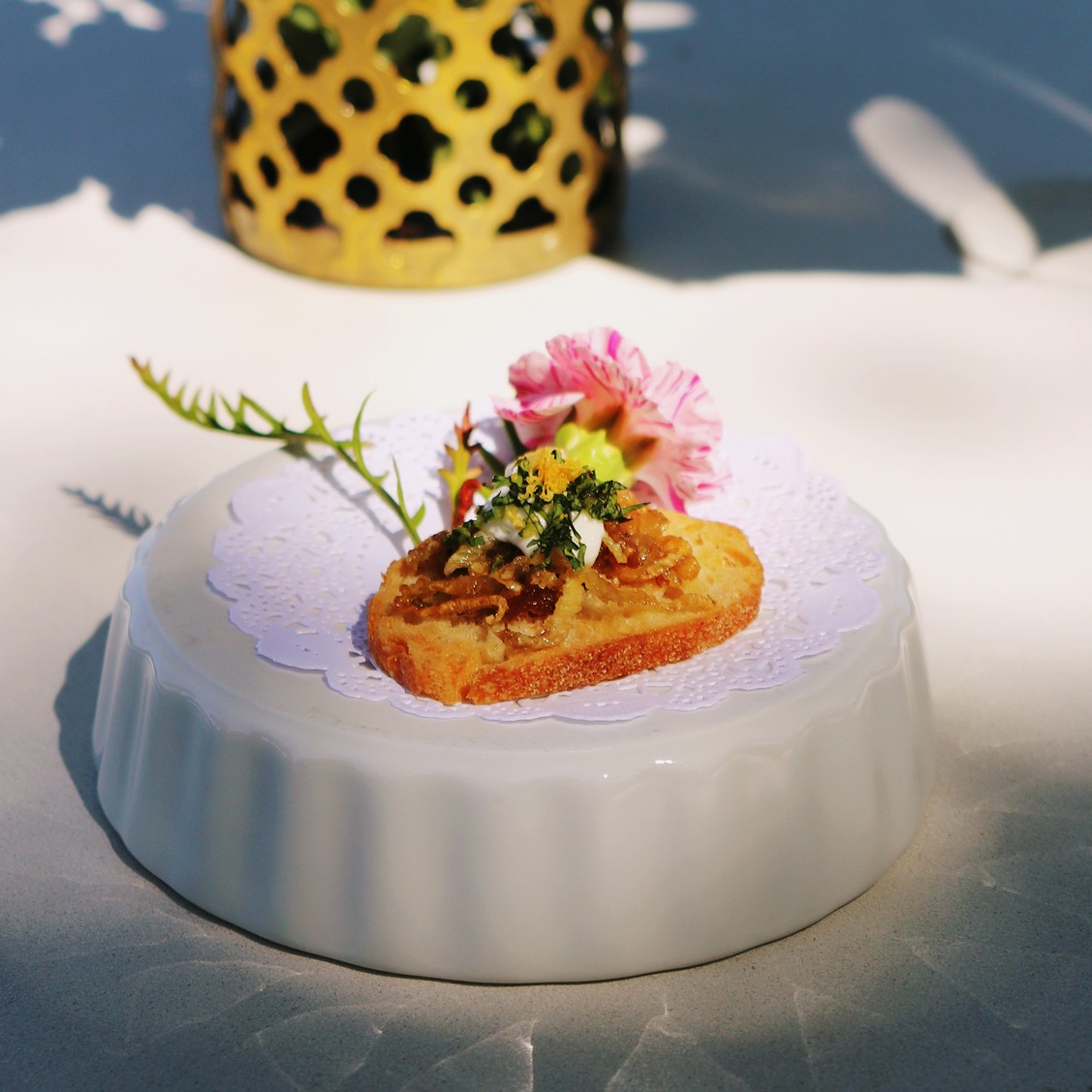 Recipe Date:
October 28, 2021
Measurements:
Imperial (US)
Ingredients
2 fennel bulbs
2 meyer lemons | zested
1 baguette
1 dandelion greens bunch
1/2 cup creme fraiche
1/8 cup white cooking wine
3 tbsps olive oil
2 tsps salt
Directions
Set oven to 350°F and slice baguette to your ⅛ inch rounds. Spread rounds onto a sheet tray and drizzle 1 tbsp oil evenly over the bread. Bake for 12 minutes, rotating after 6. In a medium saucepan, begin to heat the rest of the olive oil on high heat. Once oil is translucent , add thinly sliced fennel and salt. Reduce to medium heat, moving the fennel occasionally to prevent any burning.
Once fennel begins to become golden brown, after approximately 20-25 minutes, turn heat to high and deglaze with white wine. Cook down wine until dry and remove from heat. Set aside to cool.
To build, start with crostini, add a layer of fennel, top with a dollop of creme fraiche, a pinch of dandelion greens, and finish with lemon zest.